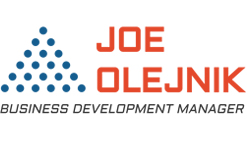 CASE STUDY – MINC SERVICES

COMPANY NAME
Minc Services
COMPANY DESCRIPTION
Minc Services provides a complete range of professional property services for buildings,
facilities and the general built-environment. The company services all property types
including commercial, industrial, major residential complexes, major retail centres,
government buildings and strata / body corporates.
The totally integrated building services provided by Minc include project works,
remedial & rectification works, maintenance services, commercial cleaning and facilities
management. Minc's corporate clients include high-rise building owners & managers, large
and small retail companies, bodies corporate management firms and facility managers. Minc
combines local branch expertise with national support to provide unparalleled
solutions and superior customer service.
KEY ACHIEVEMENTS
Launch Companies
Joe worked in conjunction with the other members of the Minc Services leadership team in
the strategic planning, launch, operation and growth of Minc. This progressively
culminated in the establishment of 7 branches in Queensland, New South Wales and
Victoria.
Franchise System Development
Joe managed the creation, development and implementation of the two-tier Minc
Services Facilities Management and Asset Maintenance franchise system inline with national
franchise regulations and compliance requirements. This included the development and
implementation of the strategic franchise recruitment plan resulting in the sale,
establishment and ongoing support of 35 trade-based franchisees and 7 Master Franchisee
business units (Minc Branches).
Franchise Network Development
Joe played a critical role in coaching and providing business development systems &
support to all Minc Services Master Franchisees (Branch Managers) to assist them achieve
business growth objectives inline with contractual franchisor compliance requirements and
their growth targets.
Project Management
Joe successfully project managed a number of building maintenance and construction
projects including a $2M Lend Lease contract as part of Queensland State Government
Prep-Schools program.
Marketing & Communications Management
Joe was directly responsible for managing the development and implementation of all
Minc Services marketing communications and business development activities. This
included:
Representing Minc Services

in a business development capacity at various
national business development-focused events, franchise expos, trade-shows and
functions.
Managing the development and implementation of the Minc Services sales and
marketing systems for all branches nationally.
Securing press interviews and produce advertising copy with the goal of ensuring
MINC was recognised as a leader in the provision of quality facilities
management services for blue-chip built assets.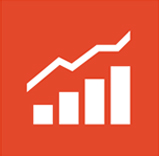 Do you want to take your business to the next level?
Take the guess-work out of trying to find a proven Business Growth Consultant!
Fast track your business growth starting today…contact Joe Olejnik for an obligation free discussion.

Phone:
0429 050 475
About Joe
With almost two decades of business development expertise, Joe Olejnik is widely recognised as one of Australia's premier business growth consultants to innovative, high-growth Australian companies focused on dominating their industry. Large corporates, SME's and successful entrepreneurs all trust Joe for his practical advice, creative thinking and proven outcomes.
SHARE JOE'S CV
Do you know other companies that would benefit from working with Joe? Click the buttons below to share Joe's profile with other successful business owners & managers you know...