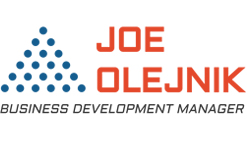 CASE STUDY – KONE

COMPANY DESCRIPTION
KONE is a global leader in the elevator and escalator industry. It was founded in 1910 and
now employs approximately 40,000 people in over 50 countries. Today the company is one
of the largest manufacturers of elevators and escalators worldwide and also provides
design, installation, maintenance services and modernisation solutions. This makes KONE an
integral partner for building owners & managers throughout the life-cycle of their high-rise
built assets.
KONE has a well-deserved reputation as a technology leader in the elevator industry.
Innovations include the "KONE MonoSpace" – the world's first machine-room-less elevator
and the "KONE UltraRope" which, due to its carbon fibre core, high-friction coating and light
weight will enable elevators in ultra-high-rise buildings to travel to heights of 1 kilometer.
KEY ACHIEVEMENTS
Develop & Implement New Product Launch Plan
Joe formulated and implemented a comprehensive marketing and sales campaign for
the New Elevator Business (NEB) division. This campaign was focused on significantly and
rapidly increasing market penetration of the new 'KONE MonoSpace'
machine-room-less elevator technology in the South East Queensland region.
As part of this launch plan, dialogue was opened and relationships built with over 1000
target market firms (mid-tier architects, engineering firms and construction companies) in
the South East Queensland region that were involved in the design, specification or
construction of multi-story buildings and that had not previously been made aware of the
new 'KONE MonoSpace' machine-room-less elevator technology.
Multiple New Projects Specified
Joe successfully achieved 100% above the KPI target following on from the
implementation of the new product launch plan. This directly resulted in 16 new building projects being specified with this technology by consulting engineers or high-rise construction firms in South East Queensland following implementation of the campaign.
The success of this campaign resulted in multiple internal and external promotion
opportunities being offered to Joe. The entire marketing plan and outcomes achieved were
presented in a comprehensive report and this was tabled with the KONE Regional Manager
and KONE Regional Sales Manager at the conclusion of the campaign.
Multiple New Projects Completed
As part of the New Elevator Business (NEB) team Joe was involved in the successful
completion and hand-over of over 20 multi-storey high-rise projects. The project team was
responsible for ensuring successful site establishment through to practical completion of
new elevator installations in the South East Queensland region via SAP project management
software. This also resulted in a strong, hands-on working knowledge of the world-class
electrical automation and control systems developed by KONE for their elevators.
Best In Nation
As part of the New Elevator Business (NEB) team Joe was directly responsible for taking the
Queensland region from last to first position nation-wide on KONE Head Office project
administration milestones. This required liaison with internal and external suppliers,
KONE site supervisors and client project managers to ensure completion of projects within
company and contractual KPI's (across human resource, site readiness, HSE and quality
metrics).
National Award
Joe was awarded National Apprentice of the Year in 1999. He also successfully
completed his Business Degree, Electrical Engineering and Electrical Trade
qualifications all in parallel whilst working as an electrical apprentice on landmark high-rise
construction project sites.
During this time Joe was involved in the complete installation (site establishment to
practical completion) of new, high-rise elevator projects as part of the KONE New Elevator
Business installation team. This involved liaison with site foremen, site supervisors, client
representatives and relevant external trades to ensure timely installation, commissioning
and client-handover of projects.
For much of his time in the field Joe worked with the chief tuner & tester. This involved
technical fault finding of complex electronic control systems during the commissioning
phase of the elevators. It also required liaison with independent elevator testing authorities
to ensure each elevator passed requisite Australian Standards and Workplace Health &
Safety Regulations pertaining to specified high risk plant (lifts & escalators).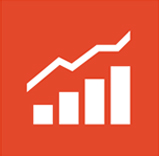 Do you want to take your business to the next level?
Take the guess-work out of trying to find a proven Sales & Marketing Manager!
Fast track your business growth starting today…contact Joe Olejnik for an obligation free discussion.

Phone:
0429 050 475
About Joe
With almost two decades of business development expertise, Joe Olejnik is widely recognised as one of Australia's premier business growth consultants to innovative, high-growth Australian companies focused on dominating their industry. Large corporates, SME's and successful entrepreneurs all trust Joe for his practical advice, creative thinking and proven outcomes.
SHARE JOE'S CV
Do you know other companies that would benefit from working with Joe? Click the buttons below to share Joe's profile with other successful business owners & managers you know...