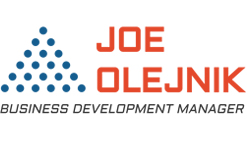 CASE STUDY – ENVIROCONCEPT WASH BAYS

COMPANY NAME
EnviroConcept Wash Bays
COMPANY DESCRIPTION
EnviroConcept is Australia's leading designer, manufacturer and installer of environmentally
friendly, portable wash bay systems for 4WD's, trucks, buses, pipes, shipping containers &
heavy equipment. The result is a turn-key, portable washbay facility and wash-water recycle
plant that is fast to install, environmentally friendly, cost-effective to operate and an asset
that can be repeatedly re-deployed from site to site. This means the days of companies
transporting and pouring expensive concrete to build in-ground washbays only to demolish
them at the end of a project or lease are numbered due to the revolutionary
EnviroConcept washbay technology.
High profile mining, oil & gas and construction companies around Australia have
purchased EnviroConcept portable washbays to achieve significant environmental and
financial benefits. EnviroConcept clients include Agility (Chevron Projects), Boral, Cockatoo
Coal, Coates Hire, Laing O'Rourke, Leighton Contractors, MacDonald Johnston, Mermaid
Marine, Orica, Paynter Dixon, Santos, Sulzer, UGL Balfour Beatty, Wacker Neuson, Xstrata
and many more.
KEY ACHIEVEMENTS
New National Clients
Joe played a key role in the national and international expansion of EnviroConcept
Wash Bays resulting in contracts being secured with new, high-profile companies from
around Australia including:
Halliburton
Toll Energy
Decmil
JJ Richards
Conplant
Nepean Conveyors
Integrated Container Logistics
AllCott Hire
GE Oil & Gas
Boral
This required end-to-end control of the sales process including fielding the initial
enquiries and ongoing dialogue with prospective clients, generation of recommended
technical specifications and associated budget costings, generation of comprehensive
written proposals / quotations / tender submissions, review of client procurement contracts,
execution of sale, and new project handover to the EnviroConcept production & installation
teams. Due to typical contract values of the EnviroConcept technology, prospective client
communications were usually conducted at Mine Superintendent, EH&S Manager, Project
Manager or National Procurement Manager level.
Increased Market Awareness
Joe successfully managed the planning, creation and execution of various industrial
marketing campaigns and business development initiatives. The primary objective of
these marketing activities was for EnviroConcept to be recognised as Australia's leading
manufacturer of portable washbay facilities and portable wash-water recycle plants for the
mining, construction and oil & gas industries.
Some of these initiatives included the turn-key design, creation, attendance and exhibition at
major mining and oil & gas expos and other industry marketing events as well as major
press exposure being obtained in high-profile mining industry publications.
In addition to these activities, commercial dialogue was opened with senior procurement
or environmental managers from over 200 other high-profile national and international
organisations including Bechtel, Rio Tinto, WorleyParsons, Transfield Services, Murphy Pipe &
Civil, EDI Downer Group, HESS, Monadelphous, Golder Associates, Fortescue Metals, BHP
and many more.
Record Sales
Joe personally secured the sale of EnviroConcept's largest contract value and most
technically advanced wash bay and waste-water treatment facility for oil & gas drilling
equipment, pipes and casings. The entire system was manufactured in EnviroConcept's
Queensland facility and then transported over 5000km to a purpose-built facility in Karratha,
Western Australia servicing the Chevron gas projects.
Exporting Success
Joe was directly responsible for EnviroConcept entering the export market by personally
executing the first international sale of an EnviroConcept wash bay and water treatment
system to a high-profile New Zealand-based waste management company.
Marketing & Communications Management
Joe single-handedly compiled and lodged a comprehensive report to the Department of
Environment & Heritage Protection in relation to the EnviroConcept portable wash bay and
portable wash-water recycling technology. This resulted in EnviroConcept being nominated
for the Premiers Sustainability Awards and named as a finalist for the Innovation in
Sustainable Technology award. This also resulted in the Environment Minister personally
writing a letter recognising the EnviroConcept technology as "World Class".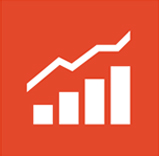 Do you want to take your business to the next level?
Take the guess-work out of trying to find a proven Business Growth Consultant!
Fast track your business growth starting today…contact Joe Olejnik for an obligation free discussion.

Phone:
0429 050 475
About Joe
With almost two decades of business development expertise, Joe Olejnik is widely recognised as one of Australia's premier business growth consultants to innovative, high-growth Australian companies focused on dominating their industry. Large corporates, SME's and successful entrepreneurs all trust Joe for his practical advice, creative thinking and proven outcomes.
SHARE JOE'S CV
Do you know other companies that would benefit from working with Joe? Click the buttons below to share Joe's profile with other successful business owners & managers you know...